Client Testimonials









I have to say it again, I am SO glad you are photographing Sam and Brian's wedding!! I knew your work was fantastic but experiencing yesterday and seeing the first image last night, I'm a bit emotional, I could look at it all day!!! Thank you so much for capturing this very special moment in their lives and our families lives!!! You are truly amazing!!!!

Cindi Roberts (Mother of the bride)









Thank you for everything you did to make our wedding, and the photos along with it, beautiful. We were so lucky to have found you! The experience was great. What we were looking for was someone who was passionate about their work who listened to what we were looking for, but also had ideas of their own. Engagement session was great and you were so flexible with our timing which we really appreciated. Wedding day was also great. I could tell all you were focused on was getting quality images and you were able to handle a wedding party that badly behaved! Also, you listened to everything I asked for and made it happen. Everyone has been raving about the pictures on Facebook. Thank you again!

Annie and Nathan Unwin




WOW! We don't know where to begin! Kristy was amazing and we were blown away by the photos! You can tell Kristy is very passionate about photography through all the pictures she takes during the day. She did not miss one detail! She really has a talent for finding the unique shots that look amazing! Our photos were delivered to us in less than two weeks after our wedding! She is very detail oriented and stuck to the timeline she developed for the day. She really made sure we got all the shots that we needed. We can't say enough about her! We've loved working with her every step of the way. OUR PICTURES ARE AMAZING and a great keep-sake from our special day!



xoxoxo,
Katie and Josh Niewiadomski



My husband and I do not have enough wonderful things to say about Kristy Steeves and her work. When we first met Kristy at our initial meeting, I could sense something special about her and I knew that I had to have her as our photographer. Her passion and pride in her work was evident. Our experience has been nothing short of amazing. Kristy works tirelessly to produce unique, creative, one of a kind photographs that reflect our personality as a couple. We have been blown away with her dedication, kindness and flexibility. We love (our wedding pictures)!

Ashley and Stephen Kuzyk




Kristy is amazing! You can tell from the moment you meet her that she is very passionate about photography and works with you to understand what you are looking to capture. Kristy took time to get to know us and what we like to do. The results are great pictures that really captured out personalities. During our engagement shoots she was fabulous! She provided outfit suggestions and tips on posing that translated into stunning pictures. The engagement shoots seemed to fly by; it didn't feel like we were taking pictures for several hours! We were able to view our pictures in less than a week! We just got our guest signing book (with the pictures) and it's awesome! We can't wait to show it off during our reception! WE LOVE LOVE LOVE THE ALBUM! We can't wait to work with her at our wedding!



Katie Oster and Josh Niewiadomski



This is THE MOST WONDERFUL PHOTOGRAPH EVER TAKEN of my son Greg Stropki. Greg was asked to be a model in a group photo for Kristy Steeves. While there at her studio Kristy was able to steal this perfect moment with Greg and freeze him in time! He looks so much like my father to me as I type this it is bringing me to tears. Gregory fought me so hard on having senior pictures taken with my choice of photographer because he promised his friend he could do the photos. Kristy knew photos of Gregory alone would mean the world to me so she got Greg to finally agree to a senior picture photo shoot (while at her studio for the model session) to make MOM happy! She knows how to communicate with people. She gets them to feel comfortable and confident in the studio in front of the camera and shows them the person they can be... What other people see! I LOVE YOU GREG & I LOVE YOU KRISTY for doing this for me!

‬



Denise Stropki



I met Kristy through my friend Amelia. I was in need of a photographer to take my son's senior pictures. Kristy came highly recommended for her excellent work. Kristy made the session very relaxing and fun for Spencer. Spencer was some what shy when it came to taking pictures; however Kristy made the session exciting. She told Spencer she would have him looking like a natural model. He looked like a professional model once she was done.

Spencer and I both were so pleased with the photo images. Kristy truly has a talent for photography. Not only does she get involved with the art of taking pictures, but she allowed Spencer to have input in his session.

Kristy is an outstanding photographer that puts her heart in her work. Spencer and I are thankful to have met Kristy and allow her to capture this special time in his life. I would highly recommend Kristy to any of my family and friends for any photo sessions....She is the BEST!




Thank you again Kristy for all your outstanding work!;-)


Deborah Shuler-Lewis
We really enjoyed our (engagement ) session with Kristy. She made us feel comfortable and feel like we have known her forever in a very short amount of time. Our session was so fun.... Thanks Kristy.
Rand and Bogdan

Loved the experience! What a blast...And what a great photographer!
Johnny Grigson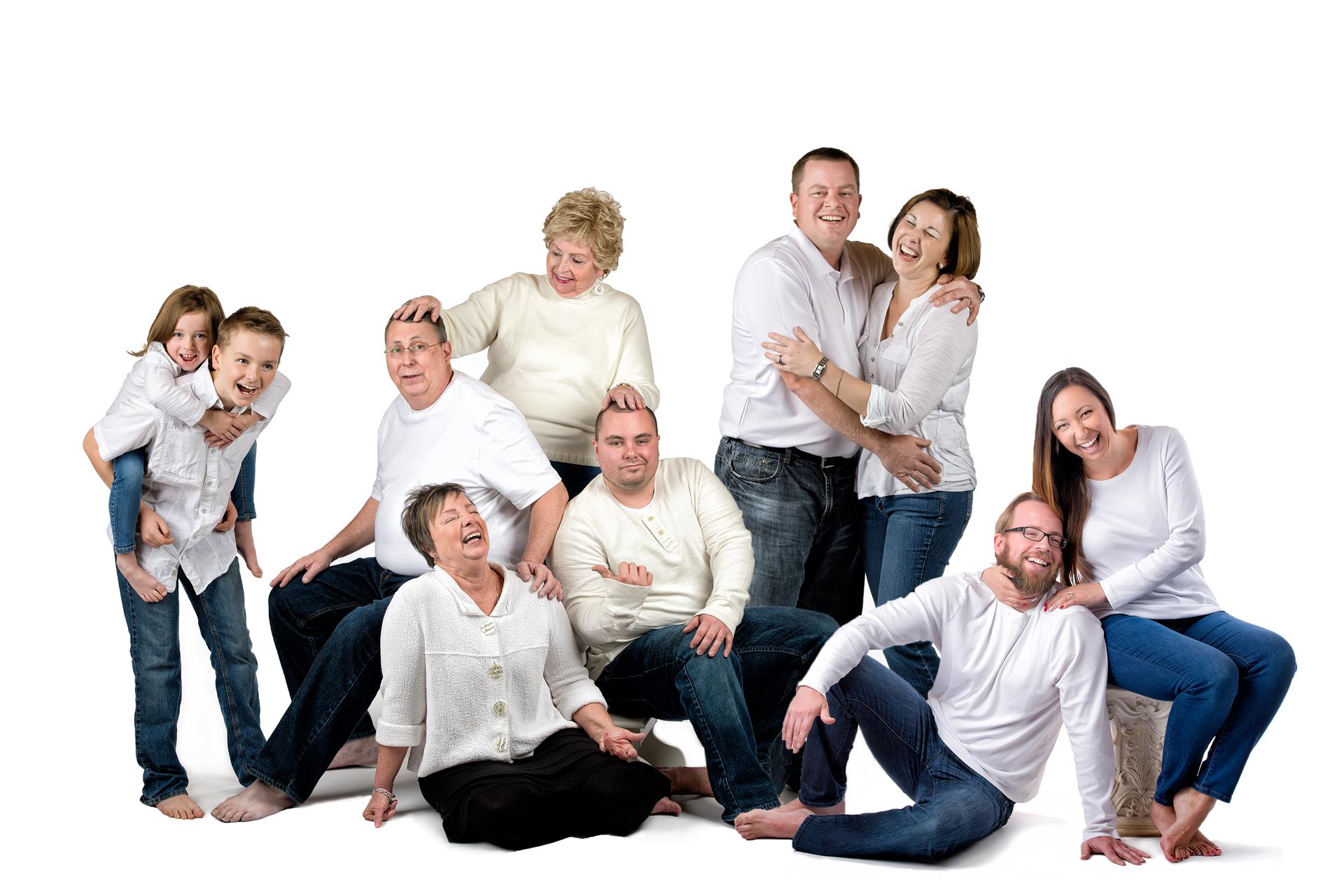 I am totally speechless! Words cannot even express how happy and excited I am with our family portrait! Kristy, you captured all the love and happiness that we share and did it in a way that I could not have ever imagined! You seem to have a 6th sense and knew what we wanted more than we did. Thank you from the bottom of my heart!
Kathi Smith

My experience with Kristy has by far been the absolute best experience with a photographer EVER! The first time I visited her studio was with my 6 yr old daughter Zoey. From the moment we walked in Kristy made both Zoey and me feel very welcome and comfortable. Kristy not only talked to me, but to Zoey as well, on what was going on and what we were going to do next. Kristy has a great play area that entertained Zoey in between back drop changes and lighting adjustments. Kristy takes her time and is very dedicated to capturing that special moment in your life. Her pictures truly show her passion for photography!
When we returned for more pictures my 10 yr old son Landon came this time as well. Just like Zoey, Kristy made my son feel so comfortable and welcomed into her studio. She talked, laughed and joked around with my son during the session. He can be a shy child at times, but after the first few minutes with Kristy, he was laughing and joking right along with her! When we were leaving he ran up to Kristy and gave her a huge hug! My son will not hug just anyone either, so for him to run up and hug Kristy on his own speaks thousands to me! Kristy definitely makes the photography experience, especially with children, so smooth and easy going! Thank you Kristy from the bottom of my heart for all of the incredible moments you have captured in my children.

Kristen Pusateri
Wow! Wow! Wow! How COOL is this!! We spent the afternoon with Kristy and her assistant for Michael's senior portrait session! The time, effort and energy Kristy takes with her clients is AMAZING!! Think twice about using any other photographer. She is absolutely FANTASTIC and one of a kind! Thank you so much for an amazing afternoon, Kristy! We appreciate your incredible talent!
Toni Artwell
Kristy, Thank you for all of the time you spent with me on my indoor and outdoor sessions. It was worth the time and effort because the pictures came out so good! When I saw the results all I could think was "Wow! You made me look like a model!".
Kyle Meissner
Kristy! Thank your for the wonderful pictures you took of Kyle! Your professionalism and passion for your work and clients is outstanding!
Tricia Joyce Meissner
It has been wonderful to work with you on the senior photos for Dina. It was a fun, relaxed atmosphere and you immediately put us at ease. I want to thank you for taking your time, working diligently , patiently (especially with the high energy horse) and getting such wonderful pictures of our lovely daughter. You were able to capture the beauty that we know is Dina. Every picture was perfect and it was a difficult task to choose our favorite photos. I would love to work with you again on our next family photo.
Cindy Jamshidi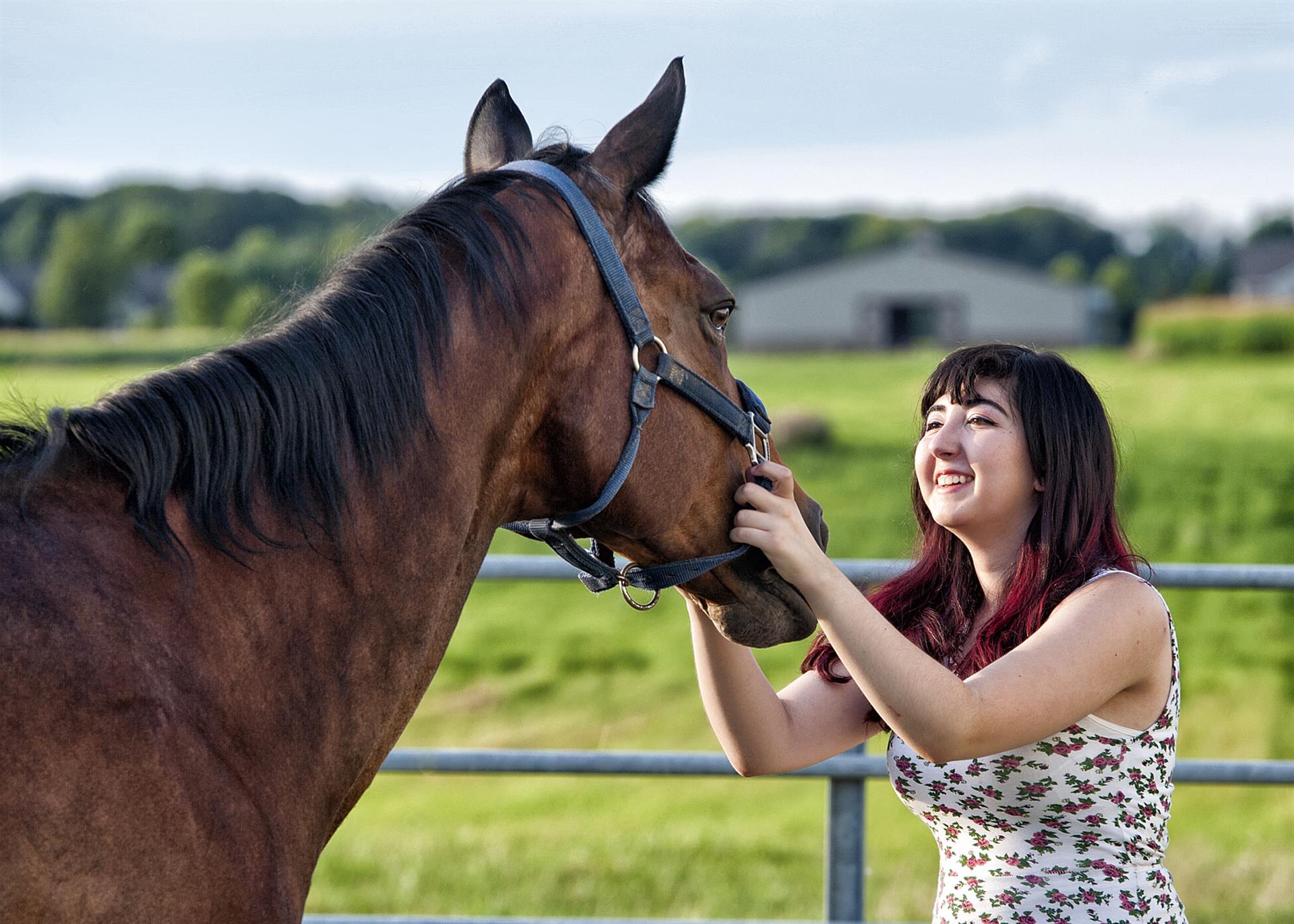 My father actually found Kristy Steeves for us when we were looking for photographers. And being the bride to be, I was skeptical as I wanted the best! But goes to show, my father chose someone who was seriously the best photographer I've seen.
My now husband and I went to her (studio) to meet her, went through some of her work and she talked to us about what her style was like. She showed us pictures on her computer, pictures all over her office, and all the albums she's done. She did not disappoint.
After we picked Kristy to be our photographer, we were excited for our engagement sessions with her. Yes, sessions! She had picked out some amazing spots for us (with our approval of course) and the outdoor session could not have gone better. We were not models....but she helped us so much on how to pose and face. She taught us a lot and it was so much fun.
Kristy Steeves spends a lot of time on what she does to make it not only fun for us, but for incredible memories.
We had an indoor engagement session as well. kristy made us comfortable the entire time.
The wedding day...….Kristy and her assistant were Always on time (if not early) and knew what to do at each moment of the day and never got in the way.
Kristy took incredible and unique wedding pictures that day that will last a life time.
Very personable and I can't say enough good things about her!
EXTREMELY RECOMMEND. You won't be disappointed.
Mackenzie and Mark Blahovec
Thank you so much for being a part of our wedding! You were amazing and we could not have imagined our wedding without you being our photographer! We made the right choice and couldn't have been happier with your work. You have become a close friend to us and we appreciate all that you have done for us. Thank you for being so amazing and making our day so much more perfect!

Ashley and Tyler Thompson
Omg Kristy! We love love love our wedding photos!! You did such an amazing job of capturing all the memorable moments and all the details! We had so many complements on how great a photographer you are and what amazing photos you take. You took my mom, dad, Jim and my breath away when we looked at the photos and brought happy tears to our eyes and also back to that moment. I can't Thank-you enough for all the beautiful pictures I will treasure for a lifetime!!!!!!
Lynn and Jim Hein
Kristy is an amazing photographer! Everyone who has seen pictures of our wedding were amazed. She not only captured every image that my husband and I asked for, she went above and beyond with creativeness. She is very professional and she definitely knows what she's doing with the camera. Her photographs don't just catch moments, they make you remember every detail of that day, or if you weren't able to see (everything) she is sure to have a picture of it. Her work is very detailed and professional. She will go above and beyond to make you happy. I would recommend her to anyone.
Suzy and Thaer Owda
All I have to say is WOW!!!! What an awesome photo shoot. Kristy, you are such a gracious and patient photographer. Your enthusiasm makes you shine like a brand new penny. We had the best time at your studio for my granddaughter Ava's 1st birthday photo session. Kristy, you didn't care how long it took to get that great shot. . I have never been to a photographer before that shows you how much you really care for your craft. Kristy, you are not only a fabulous photographer but I have come to call you a friend. Ava's pictures were so cute. If anyone is truly thinking of choosing a photographer for their pictures for any event I'm hoping they choose you. With your talent to capture that shot you brought tears to my eyes to see Ava looking so beautiful, happy and fulfilled with so much energy and life as only a one year old can have. Again, I would like to thank you for one of the best experiences of my life. Thank you and bless you for being such a caring, loving and patient photographer.
Carol Farrell
Kristy was wonderful and took beautiful pictures (of our wedding). Kristy used different lenses, cameras and poses to get some great shots of us with the church and reception venue, both of which were unique venues that were difficult to photograph but Kristy was able to get some great shots of us both.
Adam and Colleen Primm
Kristy, you have the warmest personality. Your love for people and passion to capture original, creative shots gave me a gift of wonderful memories with my son, never experienced before. I love all of the portraits. My son absolutely loves them! Oh my gosh!
Celeste Hicks
You are pheomenal! The portraits of my daughter are perfect. Everything was perfect: the lighting, the posing, and the fun we had, just makes for such wonderful memories. You captured her essence, personality and passion in life. She's so proud of her pictures!
Rosanne Paul
Five Stars!
Carol
(Mother of Bride)
Amy and Brian's wedding pictures are wonderful! Thank you so much for giving us the gift of lasting memories with all the beautiful pictures.
Loretta (bride's mother)
Kristy, Your portraits are the most beautiful I have ever seen. I love seeing your work. It never gets old. It just gets more plentiful so it means I have a longer time to enjoy the beautiful work you do to help people remember their most memorable moments and people. Keep up the excellent work you do so well.
Colleen Price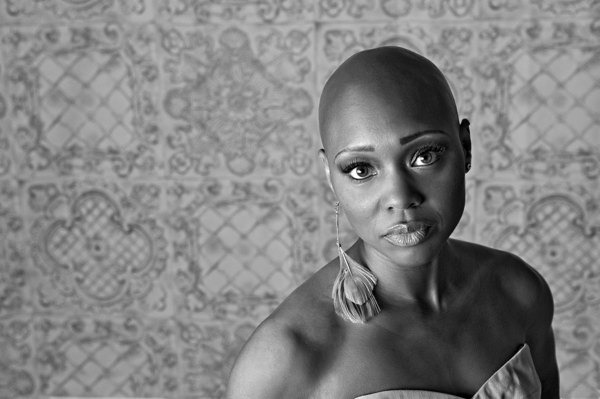 My theory is that you have real talent, sure, but as a person, you see inside people and pull the most interesting things out of them, as you did when you were a reporter. That's why the photos are so good- you are finding the best in people.
Lynn Heider (former WJW-TV 8 News Director)
Kristy,
We are so happy that we chose you to photograph our wedding. You and the other photographer let us enjoy our day while you guys made sure all of the right moments were captured. You are a top notch professional, and we will recommend you to anyone looking for a great photographer. Thanks again!
Steven and Heather Larson
Kristy is such an amazing down to earth person! I usually do not like my picture being taken, but I needed one for my book. Kristy made me feel at ease, and comfortable. She has a true talent of capturing inner-beauty and the perfect shot! She comes highly recommended, (YEA)! Thank you Kristy. Feel so fortunate to have met you. You are a great person.
Terri Helton
What an amazing experience! I cannot thank you enough for your patience and talent. You have a very special way with children...You made Daniel very comfortable right off the bat. Night and day, from our previous experience with another photographer. We just found our photographer for life! Thank you Kristy Steeves Photography!!!
Shiela Cavolo
I am completely impressed with Kristy's professionalism and eye for great portraits. She made my daughter feel comfortable and beautiful. I am in love with Kristy's work!
Jessica Burdeshaw
Life offers us gifted people with innate talents and Kristy is one of those people. Her eye for capturing the essence of a moment is a true gift. It is no surprise that she has won the awards that she has won! I am astounded when I look at the photos that she took of my grandson because she unequivocally captured those things about him that we love. I give her a hearty round of applause!
Catherine Foster
Dear Kristy,
Mark and I want to take the time to thank you for the amazing job you did photographing our wedding day! I knew when I met you that you were truly a gifted photographer! Your dedication to your clients is evident in how you treated us and how prompt you were with your delivery of our photographs! Your perfection in your work is evident in your ability to capture the perfect moments on the camera especially when you can get 40 plus people to look at the camera at once! Our family photos at the altar will be ones that we cherish forever! You were able to capture Mark and my personality in every picture as well as the fun personalities of our families and bridal party. Thank you for taking the time to get to know both of us. We feel that you were like a longtime friend capturing our wedding day! And when there are little Postaks running around we hope to work with you again! We couldn't have asked for a better photographer!
Mark and Megan Postak
Thank you with all my heart for the best portrait of John and I that I have ever seen. You have such a God given talent, thank you for sharing it with us. You are truly a wonderful person and I am so glad you are in our lives.
Kim Detchon
OMG Kristy I know we talked on the phone last night but I just want to express to you again how much we LOVE our photos!! I CAN'T stop looking at them :) you have a wonderful talent and it's your true calling in life! Thank you so very much...xoxo
Serena Knight
Dear Kristy,
Just had to write and let you know how much we LOVE our wedding pictures! We certainly chose the right photographer. You captured our Harley Davidson theme so perfectly with so many unique photos, it makes it hard to choose a favorite! Once again, thank you for so many unique and beautiful memories of our special day!!
John and Julie LaQuatra
Selecting Kristy to be part of our beautiful day was an easy choice. When we first met her to go over her work, we were SO impressed!!!!! Every aspect of the pictures showed true emotion, care and expertise!! Where do I even begin about our experience with Kristy? To put it simply, it has been so much fun. She has made this such an amazing experience for both my fiancé and I. My fiancé is not big on getting his picture taken but has genuinely enjoyed working with Kristy. We have looked forward to meeting up with her and getting our engagement sessions done every time we have scheduled. And that's not a typo, we've had multiple engagement sessions and loved every minute of every one!!
It has been very easy to work with Kristy since we know every picture she takes, she takes with US in mind and shows the importance of US and our relationship. This has truly helped us to understand what Kristy looks for when photographing and has made us feel like the experts when posing! We look forward to our upcoming wedding day in October and seeing the work she will bring!!
Sam Roberts
I
OMG!!! The picture of us is beautiful Kristy!!!!!!! I love the feelings you captured in this picture! My love for my daughter is so strong, she's changed my world!!!!...and you made me look pretty. :)
Cindi Roberts (mother of the bride)
Thank you for capturing our memories that will last for a lifetime. We truly appreciate you accommodating us on such short notice. You're a genuine and kind hearted person, that has the passion and drive for photography. Your work is AMAZING! It was a pleasure coming to a warm, comfortable and inviting atmosphere. Thank you so much again!

P.S. Congratulations on receiving your Master of Photography Degree!
Troy, LeNitra and Logan Little
Kristy, I can't thank you enough for the hard work you did on our portraits. The photo session was comfortable and fun. We loved all of our proofs so much it was to even narrow the scope down to choose from. We had to pick several because we couldn't make up our minds! Everyone who has seen the prints has marveled at the quality and composition. We wish we lived close enough to have you do our whole family! Thanks very much for your wonderful work!
-Marianne and Bruce MacCullagh (from Massachusetts)
I am a regular girl from Cleveland, Ohio. A full time college student who has discovered my life's fulfillment in acting. I met Kristy after calling her in desperation for portfolio pictures. I had heard about her photography through my co worker. I looked up her Facebook page and KNEW she was just the photographer I needed! Little did I know when I picked up the phone that I wasn't going to be speaking to the best photographer I've ever seen but, that I would also gain a wonderful friend in the process. Kristy Steeves has a heart of gold. I'm almost getting teary eyed typing this because it definitely has been a breath of fresh air meeting her. She's such a professional and so particular about her work I couldn't help but to become inspired by her. She's an amazing photographer! In that session she gave it her all. She spent 4 hours of her time on little ol' me. Not that I was difficult or anything but that's just how much fun we were having! I felt special and important. I felt like I was somebody! She was so careful with the way she took the photos and even let me know if I was revealing too much. She helped me express what I wanted most in the photos, which is, that I am a woman! A strong, bold, and ambitious one at that! I'm just so overjoyed and excited to have Kristy in my life now. I feel us meeting was meant to be and I am forever grateful for her kind heart and beautiful work! Much love to KRISTY STEEVES PHOTOGRAPHY!
Chance Hendking
It has been a great experience working with Kristy Steeves. She's a great photographer and person. Kristy made taking pictures a memorable experience. I also appreciate Kristy including me in her professional photo shoot. I didn't know what to expect at first but once we got started, it was fun!
Brandon Grimes
"I loved my senior photos. Kristy made it fun, relaxing, and memorable. She captured my personality in every photo. I couldn't be happier!"
Madison Myers
My fiancé and I do not have enough wonderful things to say about Kristy Steeves and her work. When I first met Kristy at our initial meeting, I could sense something special about her and I knew that I had to have her as our photographer. Her passion and pride in her work was evident. Our experience thus far has been nothing short of amazing. Kristy works tirelessly to produce unique, creative, one of a kind photographs that reflect our personality as a couple. We have been blown away with her dedication, kindness and flexibility.
Ashley Jewel
We absolutely love love love (our album)! All the pictures look amazing!
Lanie and Aaron Gradijan

I never thought I'd say this but your portraits of my kids make me love my children even more! Every time we visit your studio, you manage to pull something out of them that's so special, like you can see into their souls, capturing their personalities while making them look so beautiful and handsome...and even more adorable than they are already! You are a gifted artist, Kristy, bringing out the best in my children.
Having four children is hard getting them together in front of a camera but you make them laugh by being goofy...and then you end up with these awesome candids, not to mention perfect portraits. My kids love coming to your studio. They say it's fun!
I love your work! In fact, it's such a delight for me when my family and friends rave about the pictures. I naturally take pride in my children, and because of you and your talent, I get to reap the bragging benefits as people see them looking so stunning! Thank you so much for these awesome keepsake portraits that will be cherished for a lifetime!
Vicki Stracensky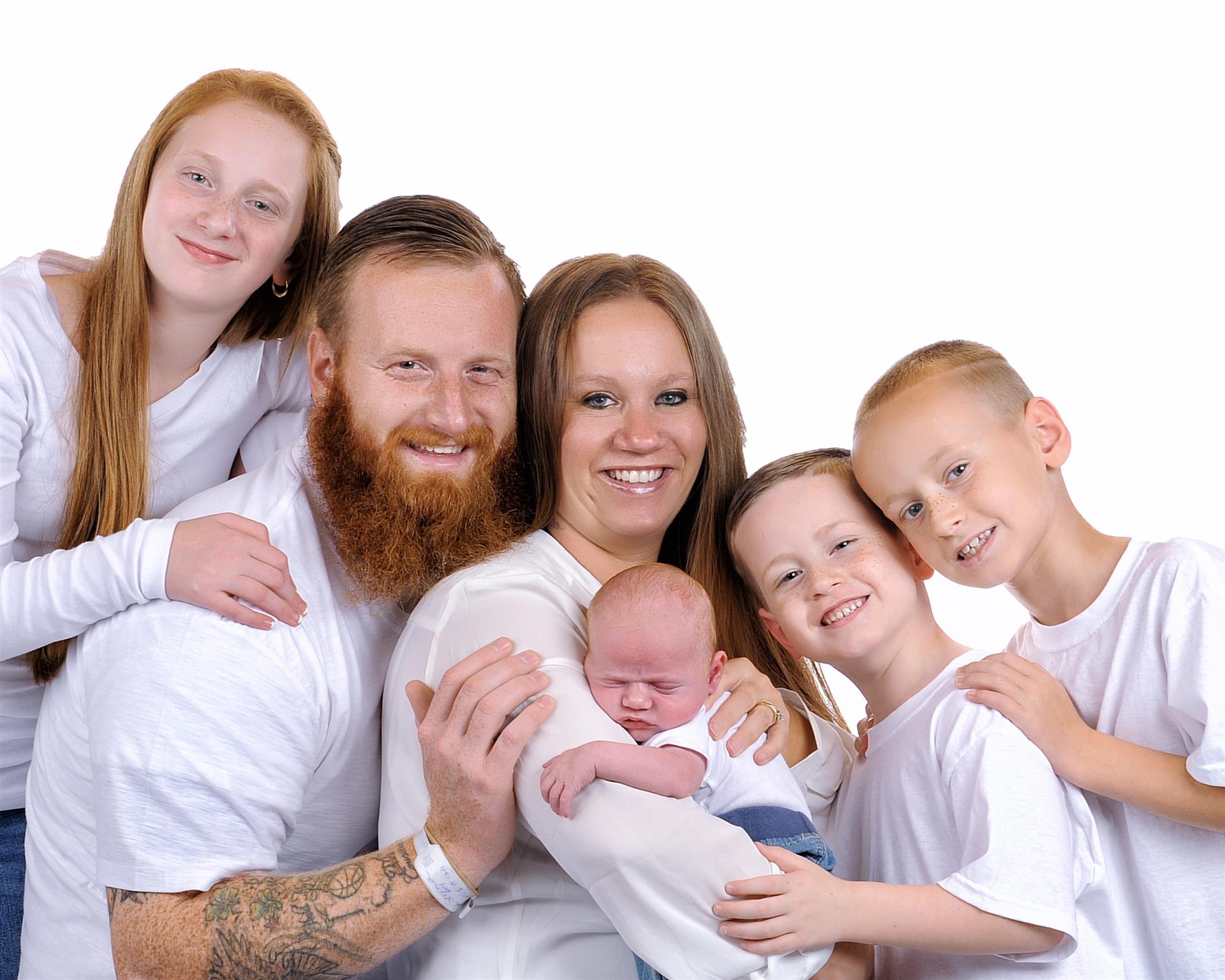 It can be quite the challenge to get a newborn to cooperate but to get 4 kids to is even harder! Thanks to Kristy we have the perfect family photos to show off the newest addition to our family. Kristy is great with kids, takes beautiful portraits and has the ability to capture special moments even when the children aren't fully cooperating! We can't thank you enough! More memories that will last a lifetime!
-Adam & Serena Cox
Kristy, we all had so much fun "playing" in your studio today. It felt like we were at a magazine shoot. Your pictures are technically amazing but so much fun too! I'm amazed at how good they look! She looks like a model! I'm sure it's a memory we'll always remember. Especially the balloon pictures - when we see those, we'll always know we were right out of frame throwing balloons! Thank you!!!
Mary Stiene

Thank you so much for the beautiful pictures of our daughter. We appreciate all your time and your incredible eye for so many different places and poses, they all came out gorgeous!
Thanks so much,
Michelle and Randy Krause
Dear Kristy,
I would like to thank you so much for shooting Abby's senior pictures. She had an amazing experience and is so grateful that you took the time to do many different dressing and scenery changes. The only thing that was difficult was actually making choices (we love all of her pictures)!! We look forward to working with you in the future.
Jackie Draiss
Our experience with Kristy was unbelievable! We got to know her very well before our wedding through our two complimentary engagement sessions! With our package we received a guest sign in book that incorporated the photos from the engagement sessions, I've never seen anything like that done before! With that, our wedding day went so smooth due to the amount of time we already spent with Kristy! Also, with our package we received a BEAUTIFUL wedding album that Kristy designed! Everyone was blown away by the quality of the album, it's amazing! She worked so hard to make sure we were happy with all our shots! I couldn't believe I was able to view all of the pictures online in just about two weeks after the wedding! I would recommend Kristy to anyone in a heart beat! Her hard work and dedication is incredible. I am so happy with these pictures and I will cherish them forever! Thank you Kristy!"

Rebecca and David Strimple
Kristy was phenomenal at providing us with exceptional photography on our wedding day!
Michelle and Greg Palumbo
As an assistant of Kristy Steeves, and someone she has photographed, all I have is wonderful things to say about her. Not only is she my boss, but she has also become my friend. She is highly professional, but extremely personable. When you book her for your photo session, she wants to get to know you as a person so that you're comfortable in front of the camera.
Kristy started off as my mentor, and then bumped me up to her assistant. She's the kind of person who sees the good in people. She is an amazing person to work for. She is a great boss, and one of the best photographers I have ever met. She strives for perfection, and it shines through each and every photograph she takes. She won't stop until you are satisfied with your images.
I'm the kind of person who stays behind the camera. I hate being photographed, but one day when Kristy asked if she could photograph me, I agreed. When I saw what she had captured, I was thrilled. She nailed it. I literally almost started crying. I never saw myself so beautiful. Now I have this wonderful image of me, in her studio, and I couldn't be happier! Thanks, Kristy… for doing what you, and loving what you do… and doing it so well!
Jessica Orlick
Thank you so much for being extremely patient with Savannah for the whole hour it took to get her to even start cooperating in the studio! I appreciate that you did whatever it took to get extraordinary photos of my little princess, including the use of toys and candy, and especially allowing her to use a piece of your personal home decor (that she fell in love with) to motivate her to cooperate with you.
Thank you for your generosity and dedication!
Savannah is usually very reserved with those she doesn't know well. It was amazing that you were able to get her so comfortable that she let loose completely.
The pictures are simply amazing! I am especially pleased with how quickly you had the images ready for viewing and ordering. Your service and talent are top notch. Thank you, thank you, thank you!!!
Sommer Hanna Soof
Words cannot describe how amazing Kristy is at capturing life moments at the flash of an eye. She is so incredible at taking pictures. Tyler and I are beyond blessed to have found her. I feel privileged just to be able to call her my photographer. I knew the first time that I saw her at Today's Bridal Show and looked at her work (as I got goose bumps) I knew I would stop at nothing until I had her for our wedding! How she is able to get my fiance to smile is beyond amazing because he hates his picture being taken but Kristy has such a connection with us that we all just click! I absolutely love her work and I can go on and on about how awesome she is! Love you Kristy and thank you for being our photographer on the most amazing day of our lives! So blessed!!!!!
Ashley Sheets and Tyler Thompson
You are so different than other photographers. You have such a creative eye and you're so positive with the kids. Your enthusiasm and personality shines and makes such a difference. My son had so much fun and he absolutely LOVES his portraits!
Patricia Tamjidi
You are a true professional! You captured my daughter's personality and beauty like no one else could and we're truly delighted with her senior high school portraits. We had such a wonderful time with you. You are the best!
Kim Detchon
Kristy,
We wanted to sincerely thank you for all of your efforts in making our maternity photo session so magical! The memories that we'll have will last a lifetime. You truly do an extraordinary job!
Scott and Erin Smith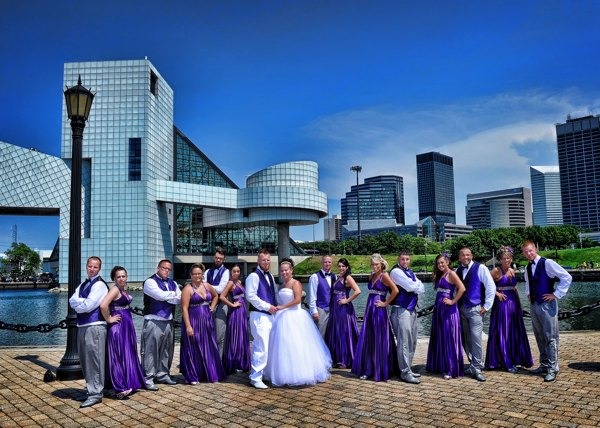 Kristy, you did such an absolute wonderful job with our wedding photos! Every time we open our album the pictures bring us right back to the day. You have such a wonderful way of capturing the emotion of the wedding day, we would highly recommend you to any couple. From your upbeat personality to your attention to detail, you are a true professional! You are very fun and easy to work with and definitely brought out the best in us during ALL of our sessions and our wedding. We really appreciate the high level of service we received, your professionalism and most of all your exceptional artistic talent. Thanks again for taking such phenomenal photos of us and our family! We could not of asked for anything more!
Adam and Serena Cox
We found Kristy to be prompt, professional, organized and energetic. She was everywhere we wanted her to be on our big day--and not where we didn't want her. She was accommodating and patient, as well, from start to finish. She is truly passionate about photography and it reflects her work. We love our pictures and know we made the right decision. We'd certainly recommend Kristy Steeves Photography to any future couples making plans.
Zac and Julie Jackson
Kristy, I just wanted to say thank you again for your time today. Jim and I had so much laughing and being silly as well as looking at each other with love in our eyes. Thank you so much for capturing the love between us. You are not only an extremely talented photographer but a truly great person as well with a big heart! My face still hurts from laughing so much! Love You!!
Jilly Graber
Dear Kristy,
Thank you for making our son's wedding a memorable celebration. Your creative style and detail made our wedding photos a lifetime keepsake. They are truly beautiful and we appreciate your hard work for the entire day. We mostly appreciate your professionalism in handling a few obstacles along the way. Thanks again for being a part of our special day! We wish you the best in your growing business.
Tom and Linda (groom's parents)
I liked you the minute I met you Kristy. And the pictures of Isabella are stunning. It made everyone I showed the picture to at work just literally gasp. You do so well because you have your heart and soul in it and it shows. Can't wait to see you again.
Ann (grandmother of 20-month-old Isabella)
Kristy is creating a masterpiece when capturing your special day. From the important moment down to the details, Kristy is always thinking of how she can place images together (in your album) to make a beautiful story. She was easy to work with and made the day stress free. Her creativity and imagination never ceases to amaze and she always finds ways to make the shots even better. You will not find a better photographer to capture your event anywhere else. Now that our wedding day has passed, I love looking back at our pictures. It takes you back to that moment and all I can do is smile. Thanks Kristy, we love you!
Heather and Jameson Maag
Kristy has been amazing to work with from the start. We were drawn to her energetic personality. Her passion for capturing the right shot or making her clients happy are her number one priority. Her quality of work will awe you! Another aspect that had us seal the deal with her was her outstanding one-of-a-kind albums! I have never seen anything like them. As you flip through the pictures they tell a story. No other photographers' albums could compare. Working with Kristy is nothing short of fabulous. Thank you Kristy for making this an experience to remember!
Heather Graham and Jameson Maag
Kristy is amazing!!! She made my daughter feel so comfortable and beautiful! Her portraits could not havebeen better!
Valeri Furst
Dear Kristy,
We are so happy that we chose you to be our photographer! You made us feel so welcome in your studio and it was nice we got to know you during all of our shoots for our engagement pictures. You did such a fabulous job at our wedding, and everyone is very impressed with the work! You are very talented, and one day, maybe we can hire you to take baby pictures! Thank you so much for everything you have done for us over the past year! We will continue to follow your work.
Brian and Amy Shick
Kristy, I don't even know where to start. I LOVE our photos and I just can't stop looking at them! Thank you for taking such pride in what you do. Your passion and God given talent shines forth in your work, you re not only an exceptional photographer but a caring wonderful person I feel so blessed to have met! We felt pretty special seeing everything all set up and ready for us when we arrived at your studio. You sure put a lot of thought into Gracie's outfits and the background, seeing to it everything looked perfect! I wasn't sure how things were going to go, photographing a 2 year old, but you made us all feel very comfortable with your cheerful and calming presence. Thank you for creating such beautiful pictures of our daughter that we will enjoy and cherish forever! You. Are. Amazing.
Brian and Rosanne Paul
There is NO OTHER wedding photographer who would share so much of herself with her bridal couples! Team Sparkle won today! And we are looking forward to spending more time in front of the camera!
Carol (Bride's Mother)
All I have to say is AMAZING! I've looked through our engagement pictures a dozen times already! Thank you so much Kristy! I can't wait for the wedding!
Samantha Martin
WE LOVED LOVED LOVED LOVED your pictures that you took! You truly have an artistic eye and capture beautiful moments. We both are so pleased with your work and your personality. I will be happy to refer you to anyone!
Scott and Erin Smith